As the tension in between India and Pakistan is getting higher day by day so everybody starts looking towards the war power of both the countries but as we all know India has a high edge on Pakistan on defense artillery list too. So here are the 5 deadliest artillery weapons of Indian forces that are capable to make big difference during wartime against Pakistan.
1. 155mm Field Howitzer 77B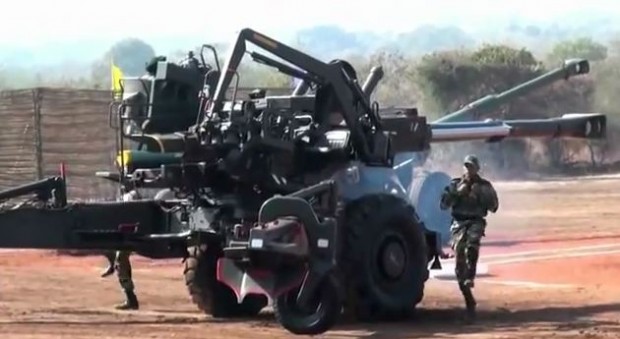 Developed and manufactured by the Bofors, 155mm Field Howitzer 77B is exported version of the Swedish 155 mm howitzer. The gun was designed as replacement of the French Haubits F by Swedish army and 410 of them were exported to the Indian forces out of which 200 are presently left in service. The gun has power to fire 3 rounds in just 8 seconds and 6 rounds in less than 25 seconds. With an imposing muzzle velocity of the 300 to 770 m/s, the gun has effective firing range of about 21 km to a maximum of 27.4 km.
2. 180mm Gun S-23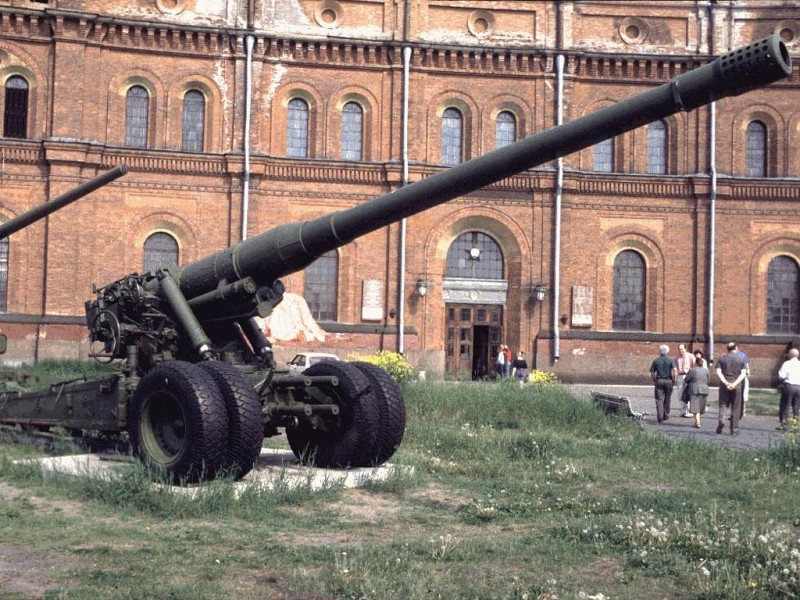 Designed and developed by the USSR during the Cold War dimensions, 180 mm gun S-23 is Soviet heavy gun, designed by NII-58 and later on exported to Indian Army. Presently, there are around 100 180 mm gun S-23 in an Indian arsenal. With the barrel length of 8.8 meter and a width of 2.99 meter, the gun uses HE, Nuclear capable shells and it produces a striking muzzle velocity of nearly 850 m/s. the gun has an elevation of -2° to +50° and it can fire at a rate of 1 rpm maximum or 1 round in every two minutes in an effective range of 30.4 km to the maximum of 43.8 km.
3. 2S1 Gvozdika
Again this one too is developed by Russian army, and is designed to operate on the snowy and swampy conditions. India currently has 110 units of the 2S1 Gvozdika. 2S1 Gvozdika has 20 mm armor and it need separate loading cased charged shells with the caliber of 122mm and the semi automatic horizontal sliding wedge breech. 2S1 can carry a crew of 4 with the road speed of 60 km/h and an operational range of more than 500 km. Its maximum firing rate is 5 rpm, 2S1 has traverse of 360 degree with maximum firing range of 21.9 km.
4. Pinaka MBRL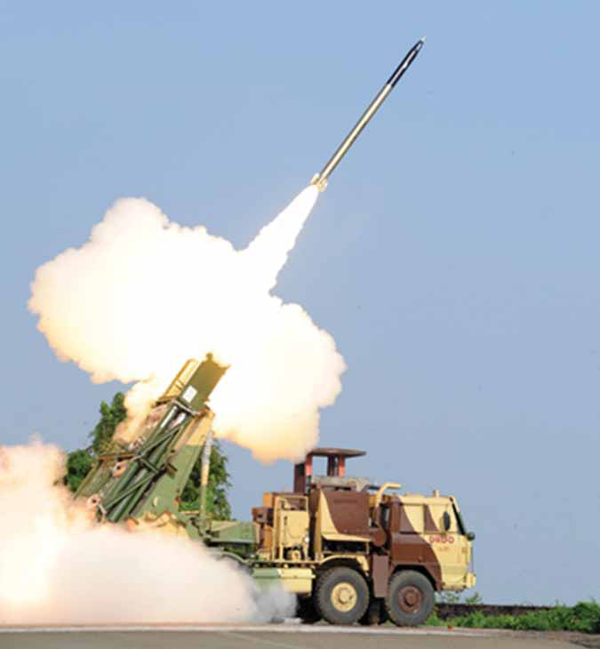 Developed by Defence Research and Development Organization of the Indian Army, it is a multiple rocket launcher and is manufactured under the Tata Power SED, Larsen & Toubro and the Ordnance Factories Board. At present India has more than 80 Pinaka MBRL and will be replacing 122 mm BM-21. The rocket launcher was produced in the year of 1998 and included in 1999 Kargil war. Pinaka MRBL has caliber of 214 mm with 12 barrels taking this warhead weight up to 250 kg. Rocket launcher fires 12 rockets in 44 seconds and has maximum firing range of 60km.
5. FV433 Abbot SPG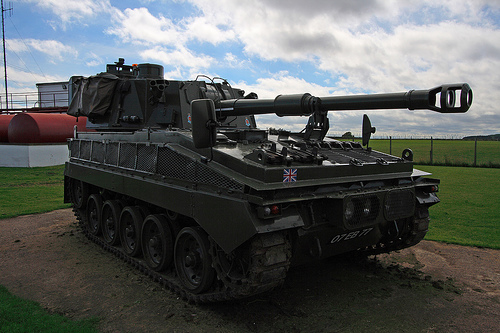 Designed by the British Army, it is a self-propelled artillery variant of British Army FV430 series. The vehicle is presently used only the British and the Indian Army and there are near about 80 units with the Indian Army. Protected with a 12 mm plate armor, vehicle can carry 105 mm L13A1 gun (40 rounds), 7.62 mm L4A4 MG with the 1,200 rounds and the smoke dischargers. The vehicle produces power of 240 bhp @ 3750 rpm and maximum speed of 47 km/h with an operational range of 480 km.